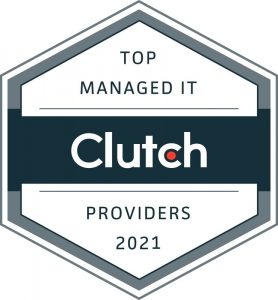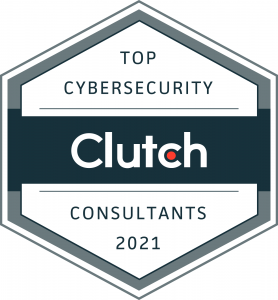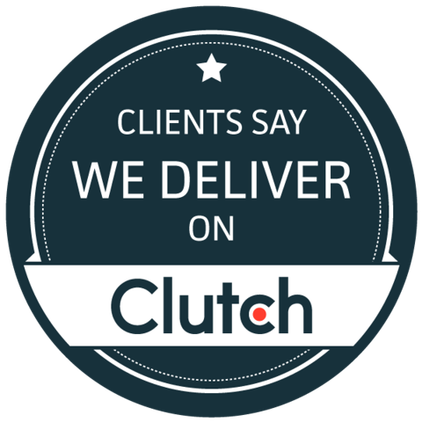 TruAdvantage Ranked 1st in the Bay Area and Among Top Managed Service Providers Nationwide
TruAdvantage Ranked 1st in the Bay Area as the Top Cybersecurity Firm for SMB's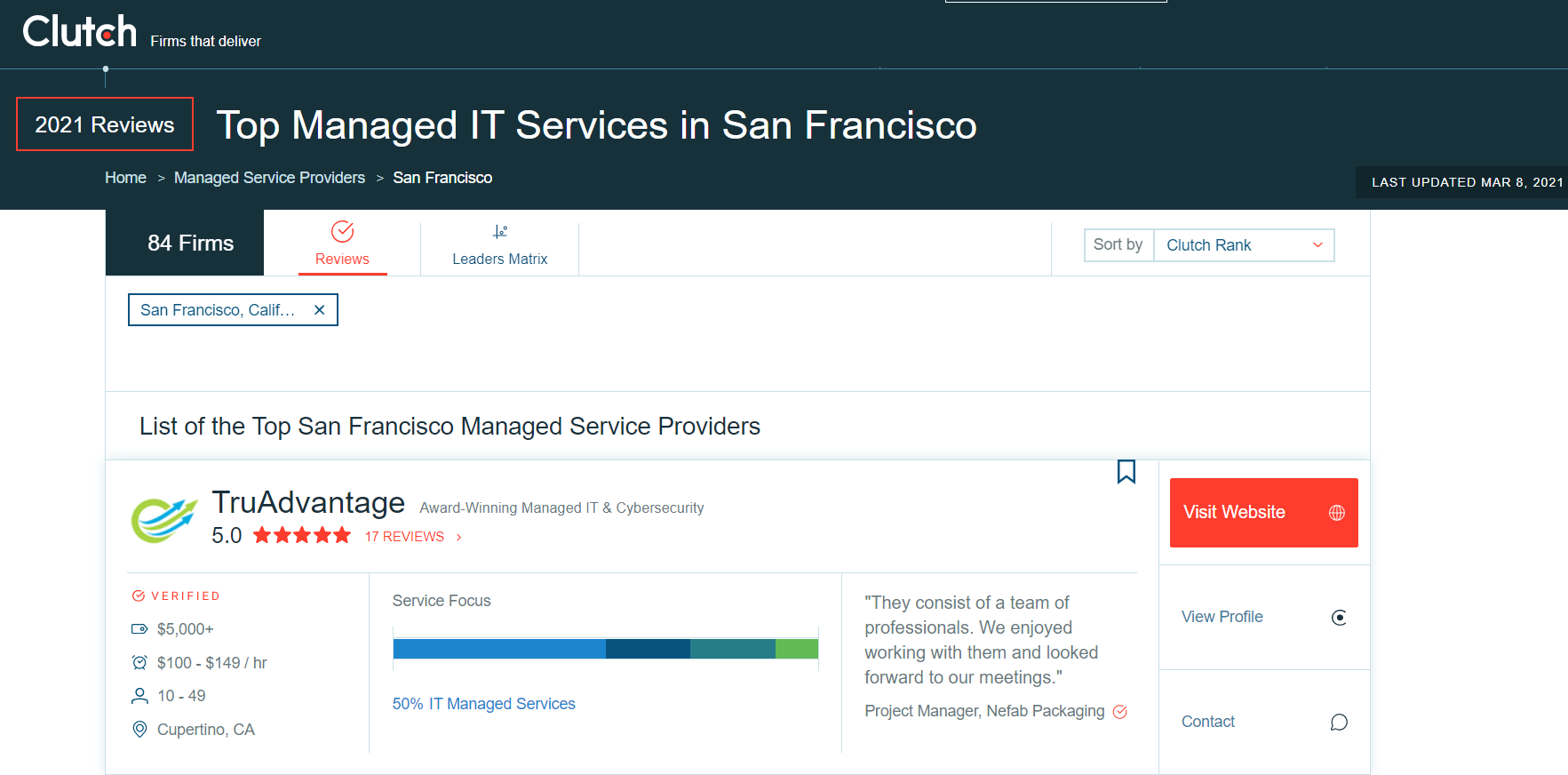 Clutch is the leading B2B independent ratings and reviews platform that produces directories of the most highly reviewed technology services firms. The industry rankings are based off client feedback (one on one interviews), work experience, and market presence. We are proud to announce we currently rank 1st  in IT service category in San Jose San Francisco Bay Area.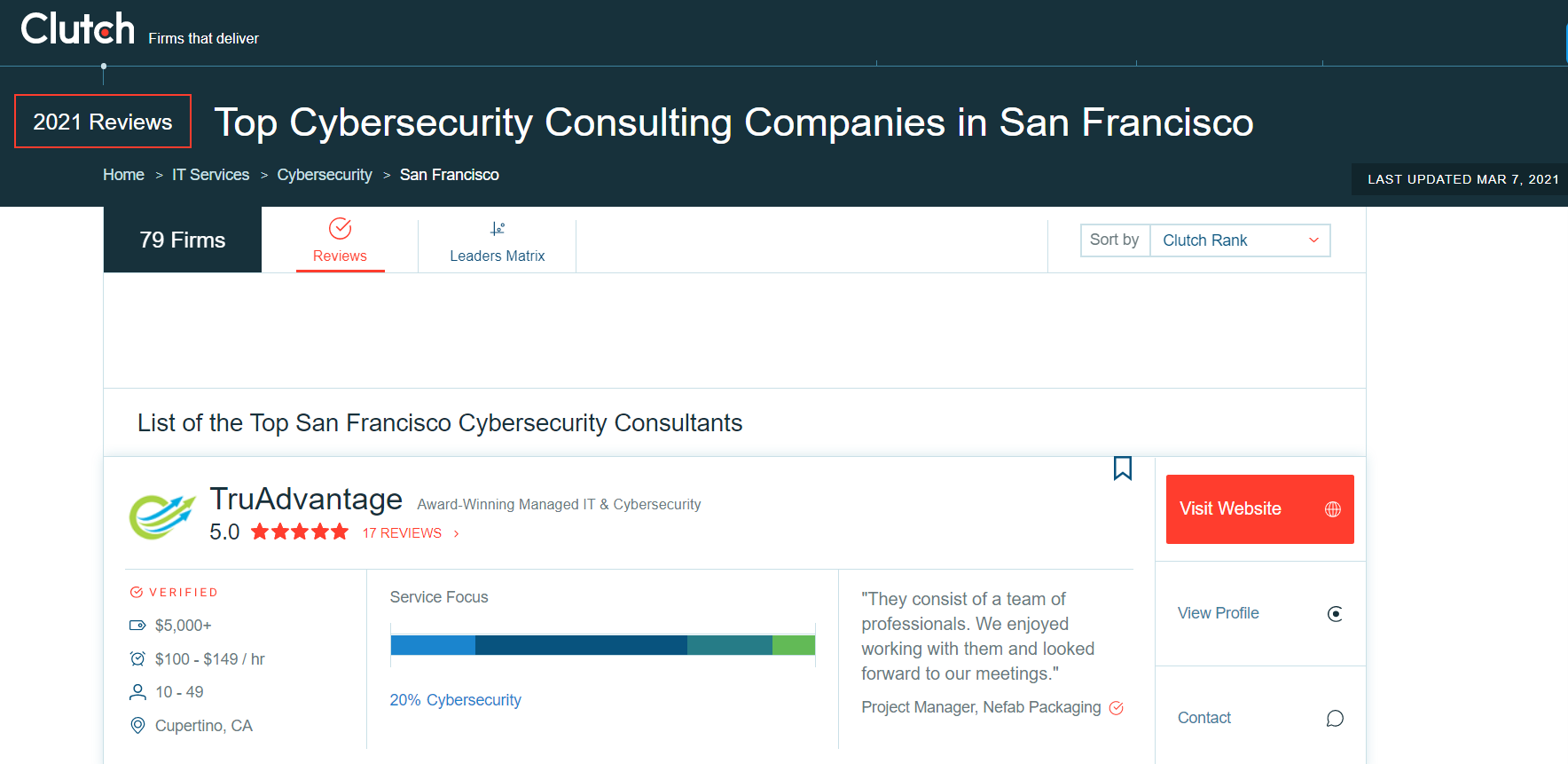 Top Cybersecurity Consulting Companies in San Francisco
The cornerstone of Clutch's independent research is "verified client interviews". More than 10 of our clients validated TruAdvantage commitment to excellent customer service with 5-star reviews across the board. These Clients' sizes range from 1 to 10, 10 to 50 and 200 plus.
For one consulting firm in the Bay Area, we provide IT infrastructure solutions including strategic guidance (vCIO), system support, cloud-based data storage, backup and business continuity, and live help desk support. The CEO gave a great feedback:
"Their work allows my company to avoid building an internal team for IT management. Since bringing them on, it's allowed us to focus on working with new clinics and practices and minimize downtime, which is great for us. The services that they provide are so crucial to the businesses we work with, and we couldn't function without them."
Another client, the COO of a medical practice highlighted the importance of working with reliable IT service partner:
"As a medical practice dealing with life-or-death situations across six hospitals, this is very important to us. TruAdvantage understands how important it is for us to have a functional network, so they treat every IT problem as an emergency. That's priceless. They help us deliver quality services."
Check out another 5-star review: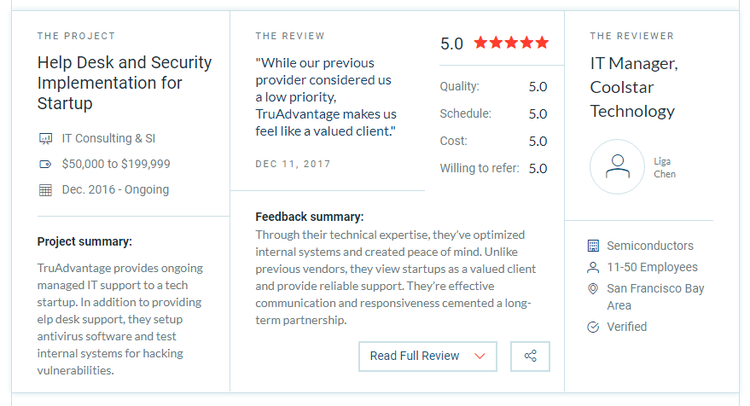 Do you want to know more about our highly rated serves?  Watch our client testimonials and read more reviews on our profile.