Are you concerned that your current IT support isn't doing enough to protect your business from a cyber attack? Concerned about a data breach, fines, litigation, ruined reputation and potential bankruptcy? After all, 75% of attacks target small businesses.
Secure360:
Advanced Cybersecurity for Bay Area's Small to Medium Businesses at a Small Business Budget
We can help! As the only award winning cybersecurity expert  IT firm in the Bay Area, you can TRUST us to
protect your business
your client data
your reputation
your financial interests
stolen passwords (sold on web) from cyber criminals so that you can FINALLY STOP WORRYING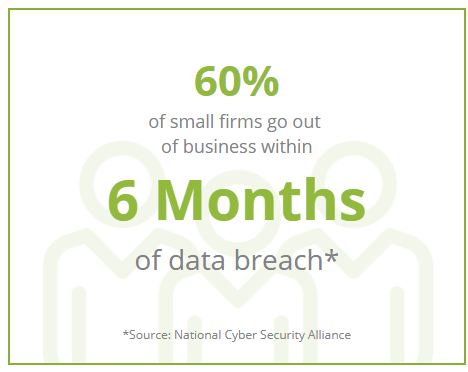 The Days of Relying on just Antivirus and other Standard Security Features Are OVER.
Don't let your primary care physician do a heart surgery. Don't leave the Security or Livelihood of your company to IT generalist. Cybersecurity is a specialty. With the new landscape of cyber attacks, standard general security standards are not ENOUGH anymore.

Advanced Security is a MUST now! And Is Affordable for Small Businesses.
Fortify your standard Security with Advanced Security (Secure360) to fully protect yourself, your clients and your business. Our Secure360 encompasses security at 3 layers: people training (your employees), advanced technology and policy implementation. Secure360 includes the following solutions:

Learn More About Secure360 Solutions: