Bay Area & California Top IT Company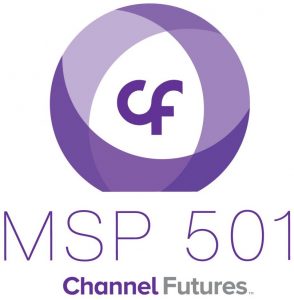 Award: Channel Futures MSP 501 (California)
Years: 2023, 2022, 2020
Rank in 2023: #1 in Bay Area, #9 in California
TruAdvantage Ranked Among California's Most Elite 501 Managed Service Providers
Annual MSP 501 Identifies Best-in-Class Global MSP Businesses & Leading Trends in Managed Services. TruAdvantage has been named as one of the world's premier managed service providers and one of the top MSPs in California on the prestigious annual Channel Futures MSP 501 rankings.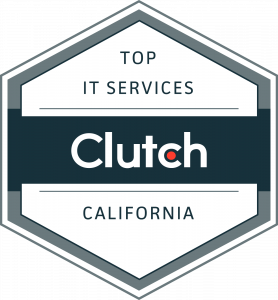 Award: Clutch Top IT & Cybersecurity Firm (California)
Years: 2023,2022,2020,2019
TruAdvantage Ranked 1st in the Bay Area and Among Top Managed Service Providers Nationwide by Clutch
Clutch is the leading B2B research, ratings, and reviews firm in the heart of Washington, D.C. Clutch connects small and medium businesses with the best-fit IT and Cybersecurity firms to tackle business challenges together and with confidence. Clutch's methodology compares IT providers in a specific market based on verified client reviews, services offered, work quality, and market presences. We are proud to announce we currently rank 1st in IT service category and Cybersecurity services in San Jose San Francisco Bay Area.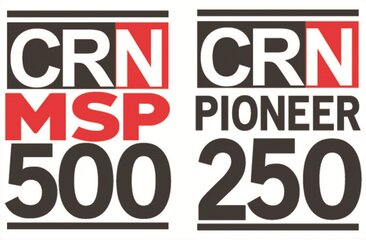 Award: CRN MSP 500 and Pioneer 250 (Nationwide)
Years: 2023, 2022, 2021,2019
TruAdvantage Recognized for Excellence in Managed IT Services
TruAdvantage, Bay Area's award-winning IT & Cybersecurity, announced today that CRN®, a brand of The Channel Company, has named TruAdvantage to its Managed Service Provider (MSP) 500 list in the Pioneer 250 category. This annual list recognizes North American solution providers with innovative approaches to managed services. These services help customers improve operational efficiencies, maximize return on IT investments, and continuously help them navigate the complexities of IT solutions.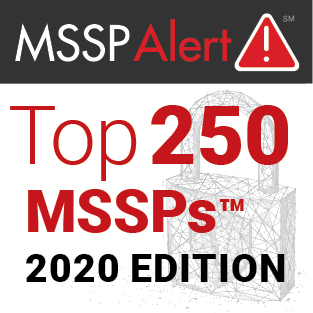 Award: Managed Security Service Provider Top 250 (Nationwide)
Years: 2022, 2020
Fourth-Annual List Honors TruAdvantage as one of the Leading MSSP, MDR and SOCaaS Cybersecurity Companies Worldwide
MSSP Alert, published by After Nines Inc., has named TruAdvantage to the Top 250 MSSPs list (http://www.msspalert.com/top250). The list and research identify and honor the top MSSPs, managed detection and response (MDR) and Security Operations Center as a Service (SOCaaS) providers worldwide. "After Nines Inc. and MSSP Alert congratulate TruAdvantage on this year's honor," said Amy Katz, CEO of After Nines Inc.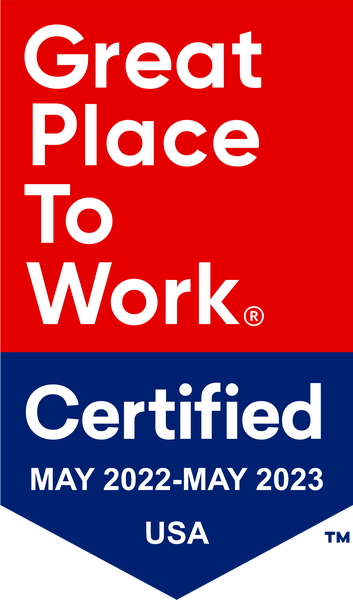 Award: Great Place To Work
Years: 2022
TruAdvantage Earns 2022 Great Place to Work Certification™
TruAdvantage is proud to be Certified™ by Great Place to Work® for the first time. The prestigious award is based entirely on what current employees say about their experience working at TruAdvantage. This year, 100% of employees said it's a great place to work – 41 points higher than the average U.S. company.
Part of IT & Cybersecurity Panels, Seminars
and Public Speaking in the Bay Area

We were honored to speak and be part of "Cloud Services Business Leadership" panel in San Francisco, sharing how we approach Cloud integration for our clients to minimize risk and maximize optimization, cost saving and operational efficiency.
IT & Cybersecurity Publications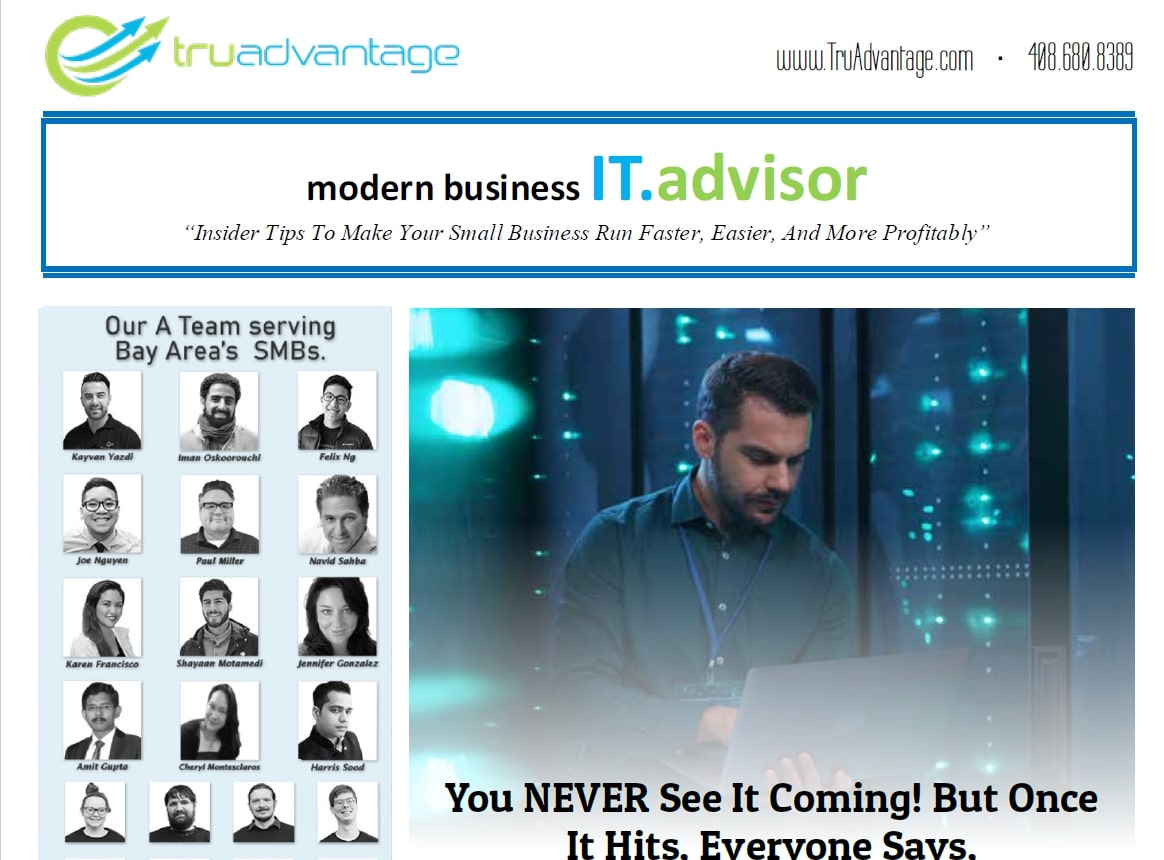 800 Bay Area Based Small to Medium Businesses Subscribe and Read our Monthly Printed and Digital Newsletter, filled with Insider Tips to Make Your Office Run Faster, Easier, More Securely & Profitably.