modern business  

IT.

advisor
Over 300 Bay Area Based Small to Medium Businesses Subscribe and Read our Monthly Printed and Digital Newsletter, filled with Insider Tips to Make Your Office Run Faster, Easier, More Securely & Profitably. Get it HERE.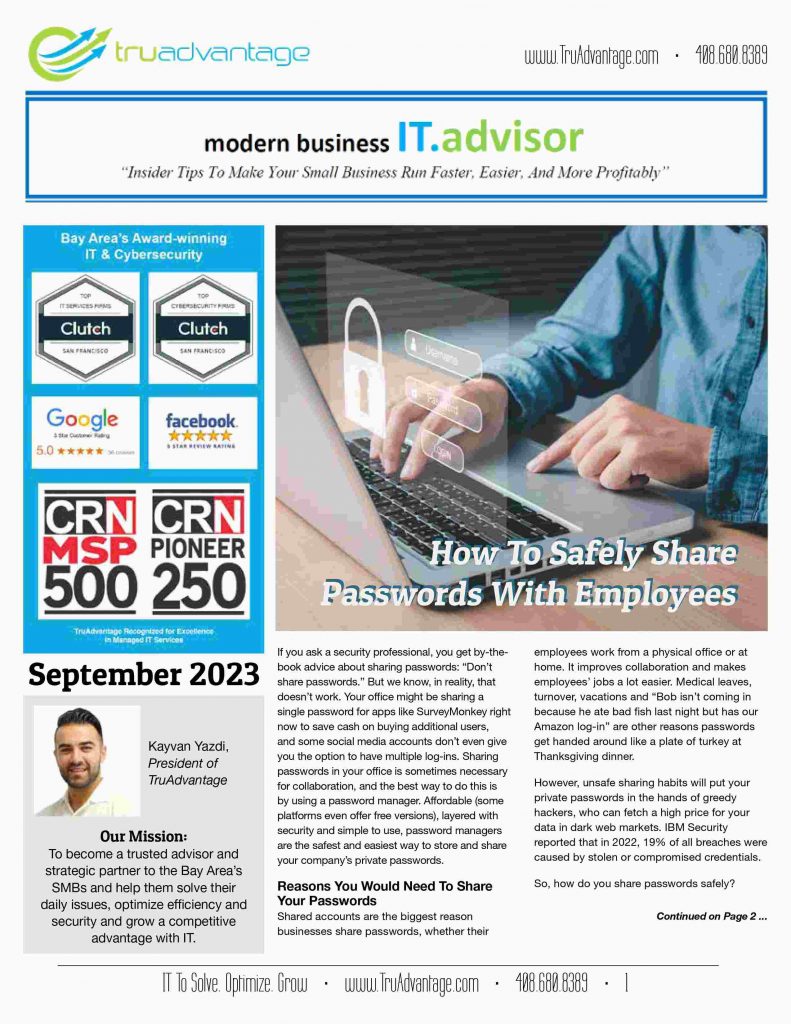 September 2023 "modern business IT.advisor"
This month's issue covers:
Page 1: Page 1: How To Safely Share Passwords With Employees
Page 2: The Business Owner's Guide To IT Support Services and Fees
Page 3: Remote Work Is No Joke

A note from our CEO, Kayvan Yazdi on this month's issue:
Software passwords are often shared around an office, whether you like it or not. "Never share passwords" is security professionals' stock advice. But that's unrealistic.
Better: Share safely.
Here's how.
Manage the risk!