EndogenX
www.endogenx.com
15595 Los Gatos Blvd.
Los Gatos, CA 95032
Industry:
Pharmaceutical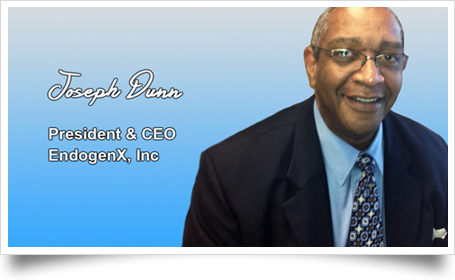 EndogenX, Inc. based in Los Gatos, California, is engaged in developing and commercializing novel pharmaceutical, therapeutic, and diagnostic products worldwide with patent pending drugs in US and Europe. EndogenX has a staff of about 20 in its headquarters and another 15 in its branch offices in India and Europe.
THEIR NEEDS
With 2 branch offices in Europe and India and a rapid internal growth, EndogenX relied on consistent connectivity between the offices, document/email/video collaboration and 24/7 support to accommodate all three offices worldwide. Joseph Dunn, the CEO demanded a worry-free model for all technology support, infrastructure and strategy with a predictable, pay as go budget.
THEIR SOLUTION
After being referred to Joseph (CEO) by one of our existing clients, we transitioned EndogenX into our managed services (totalCARE). The three offices got connected using branch office VPN solutions with redundancy and automatic failover. All 4 servers were virtualized and moved to TruAdvantage's datacenter (cloud) with complete image backup and disaster recovery for mission critical servers.
THEIR RESULTS
With totalCARE, all the staff worldwide can call the helpdesk line 24/7 and receive unlimited support regardless of time zone. 24/7 proactive monitoring, monthly onsite visits, application of best practices and migration of servers to the cloud have minimized downtime to almost 0%, have increased network security and have reduced risk.
The permanent VPN connection between 3 offices has also increased collaboration and productivity among staff and has reduced travel cost. The staff's time is now freed up from IT issues and troubleshooting and as Joseph demanded the IT budget is easily predicted with a "pay as you go" model.