The Hooper Family Practice
www.hooperm-md.com
500 E. Remington Drive, Suite 20,
Sunnyvale, CA 94087
(408) 245-4048
Industry:
Healthcare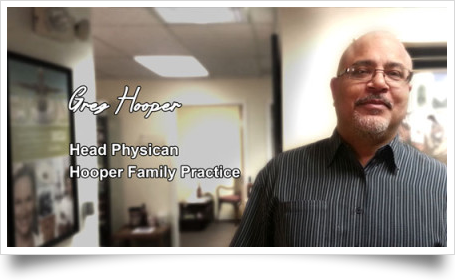 With over 15 years in practice, Dr. Gregory Hooper takes pride in delivering impeccable customer service, quality patient care, and superior results in the Bay Area. The Hooper Family Practice with a staff of about 20 (nurses, PA's, billing, front and back office) also manages the Wellness Clinic (www.thehooperclinic.com) which is located in Sunnyvale.
THEIR NEEDS
What if a fire, flood, earthquake or hurricane destroyed your office or servers? Can you recover your most important asset, the data in case of a theft? Can your business survive? Data loss is the biggest threat to your business. Let us help you answer these questions and bring you peace of mind. Lost file or a crashed server or even your whole office inaccessible due floor or fire or theft; be back to normal within minutes. Gain peace of mind with our Enterprise-Class data protection at an affordable price with zero upfront cost.
Unlike conventional backups, TruAdvantage's totalPROTECT not only protects you against data loss but also against DOWNTIME. You'll never miss a beat — keep working with complete access to emails, servers and mission critical applications even if your whole office is down because we have a full duplicate of all your servers and data in two bi-coastal data centers.
THEIR SOLUTION
After meeting the office manager in a networking event, TruAdvantage completed a free network health check and planned a gradual transition from a break/fix model to our managed services (totalCARE). Backup and disaster recovery were planned and completed both onsite and offsite. We also provided ongoing process flow and EMR optimization recommendations.
THEIR RESULTS
Through standardization and application of best practices (part of onsite monthly network administration visits), we added redundancy to the mission critical components of the network. A second internet connection with automatic failover and spare network parts ensure the clinic has uninterrupted access to the web-based EMR program in case the main Internet line fails. 24/7/365 network monitoring, preventative maintenance, included antivirus and antispam management have minimized downtime of systems to almost zero percent. Transition from a break/fix to managed services model has allowed the Hooper Family Practice to easily and predictably budget their IT. The staff and doctors feel confident to work after hours and weekend if needed since they have 24/7 access to our helpdesk team to help them and resolve their issues.